In The News
---
Tax Bills Due Date Delayed
January 2023 - The due date for first installment property tax bills is usually March 1. This year, the due date for the first installment 2022 tax bills has been deferred to Monday, April 3, 2023. The extra month is meant to give taxpayers a bit of breathing room after the delay in the 2021 second installment bills which were just due last week.

The first installment tax is always 55% of the prior year's total tax. The bills will be mailed approximately 1 month prior to the due date.
---
A Look at Last Year's CRE Gains and Losses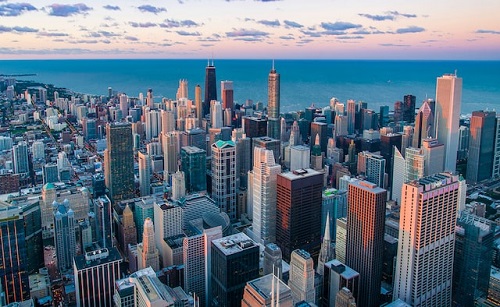 January 2023 - Chicago's commercial real estate market saw many changes in 2022, from the sale of major buildings to several corporate relocations out of the city. Among the key events highlighted this Bisnow story are:
Google purchasing the iconic James R. Thompson Center for $105 million, bringing a renewed sense of hope for the Loop building.
A city initiative to transform aging and mostly vacant office buildings into new multifamily units.
The promise of hundreds of highly paid new jobs and millions in economic activity from a new Bally's casino development in River West.
There was also much uncertainty, however, as the downtown office market experience a significant increase in vacancy and major corporations announced plans to leave the city.